After a long and for many lonesome winter people all over the world are still compelled to avoid sensitive contacts as much as possible which might lead to the feeling of tiredness and frustration.
Lack of joy is especially perceptible in these days of blooming blossoms and earth-awakening that many people are forced to watch through the windows.
In contrast to last year, when slight relief was achieved through a rush to buy clothes and appliances, the trend of the day is fragrances as a way to give an outlet for emotional tension.
Nowadays, when it is nearly impossible to maintain our habitual bonds with the environment, aromatherapy provides an opportunity to maintain relations with our inner self.
Thus, spring 2021 trends for perfume are expression, audacity, and a little bit of recklessness which are presented in the selection.
1. Flower by Heretic Parfums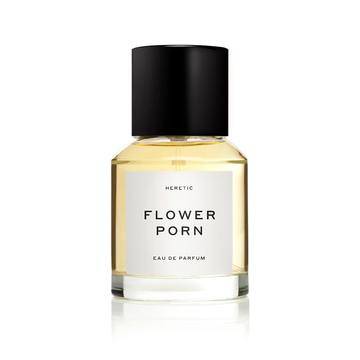 Top: Lemon, Coriander, Geranium, Black pepper
Heart: Orange blossom, Rose, Violet leaf
Base: Vetiver, Galbanum
Nobody could share with us the most excellent description of this frequently discussed fragrance than the perfume house in its pre-release.
Heretic precisely expressed the arising feelings triggered by the notes and wrote, "If a flower were to engage in a pornographic act, what would it smell like? Inspired by the back rooms of a flower market, Flower Porn is a fragrance bursting with florals and herbaceous stems, so bright and verdant it verges on illicit. Fresh-cut orange blossoms, a hint of dewy roses, stiff flower pistils, wet violet leaf, oozing lemon, and geranium blooms—all brought to their knees by vetiver, our grounding dom. Soft young petals lick their stamens in this fresh and unadulterated blend of flower-on-flower perfume."
2. Mixed Emotions by Byredo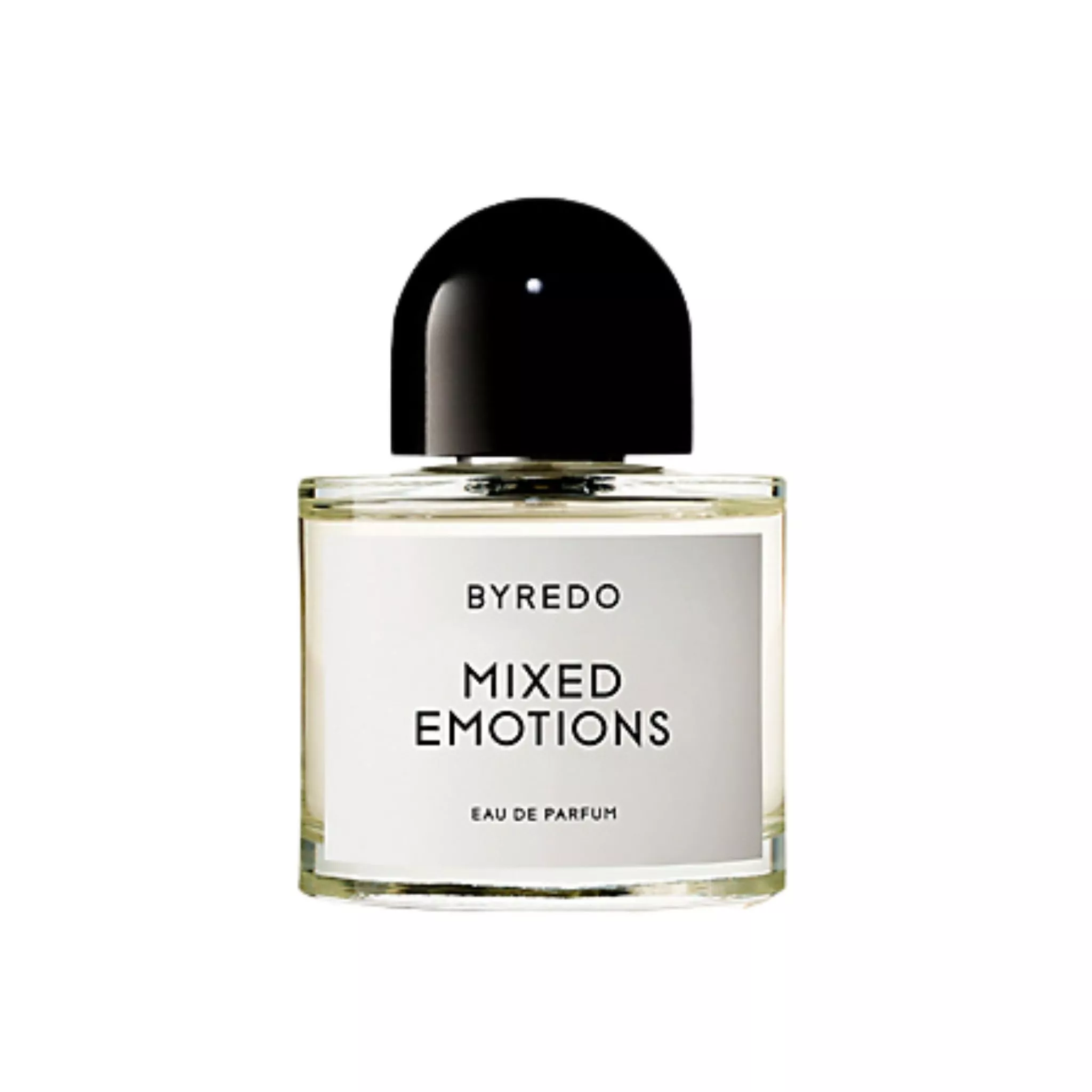 Life is a party Let's get out and strut You're not the only one That's feeling lonesome You're not the only one With mixed emotions             The Rolling Stones


Top: Mate, Blackcurrant
Heart: Ceylon Black Tea, Violet Leaves
Base: Birch Woods, Papyrus
Mixed Emotions evokes an association with reflections of the multifaceted time and a changing reality we are living in. In the composition, relaxing shades of mate and the piquant sweetness of black currant are framed by woody notes; the soothing aroma of black tea is complemented by an exciting sound of a violet leaf. All of them contain something familiar and at the same time unexpected creating a refreshing reminder that any human emotion is normal.
3. Yellow Hibiscus by Jo Malone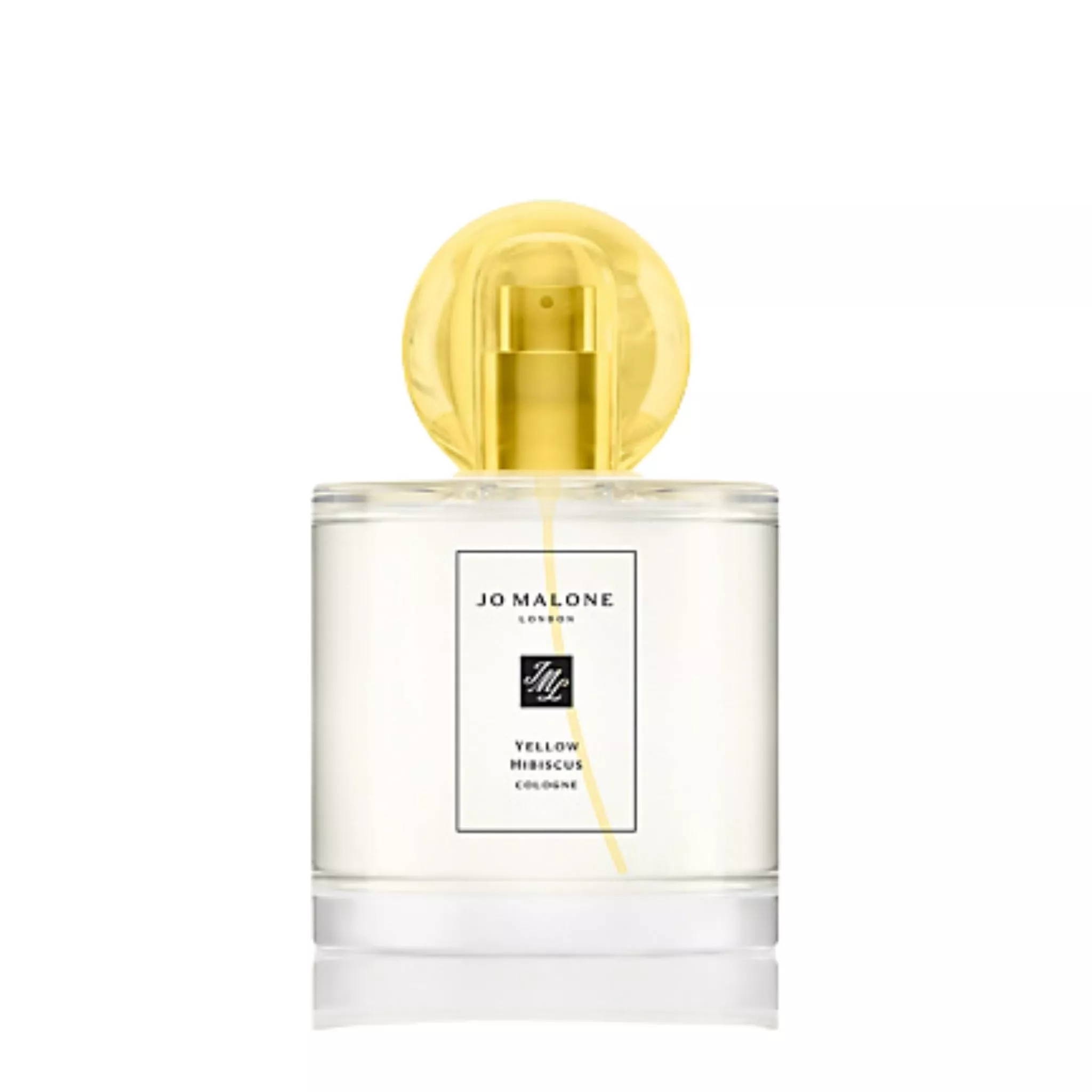 Top: Yellow hibiscus, Lime
Heart: Rose
Base: White musk
The delicate composition of yellow hibiscus instantly transfers aroma holders to the atmosphere of solitude on the deserted beaches of exotic islands. At the heart of the perfume the bright floral notes are joined by an expressive accord of rose and explosive slightly bitter lime, the freshness of which is artfully shaded with the help of oriental-sounding musk. The general mood reminds of a carefree vacation, making leave aside the dullness of the place or the pressure of the moment.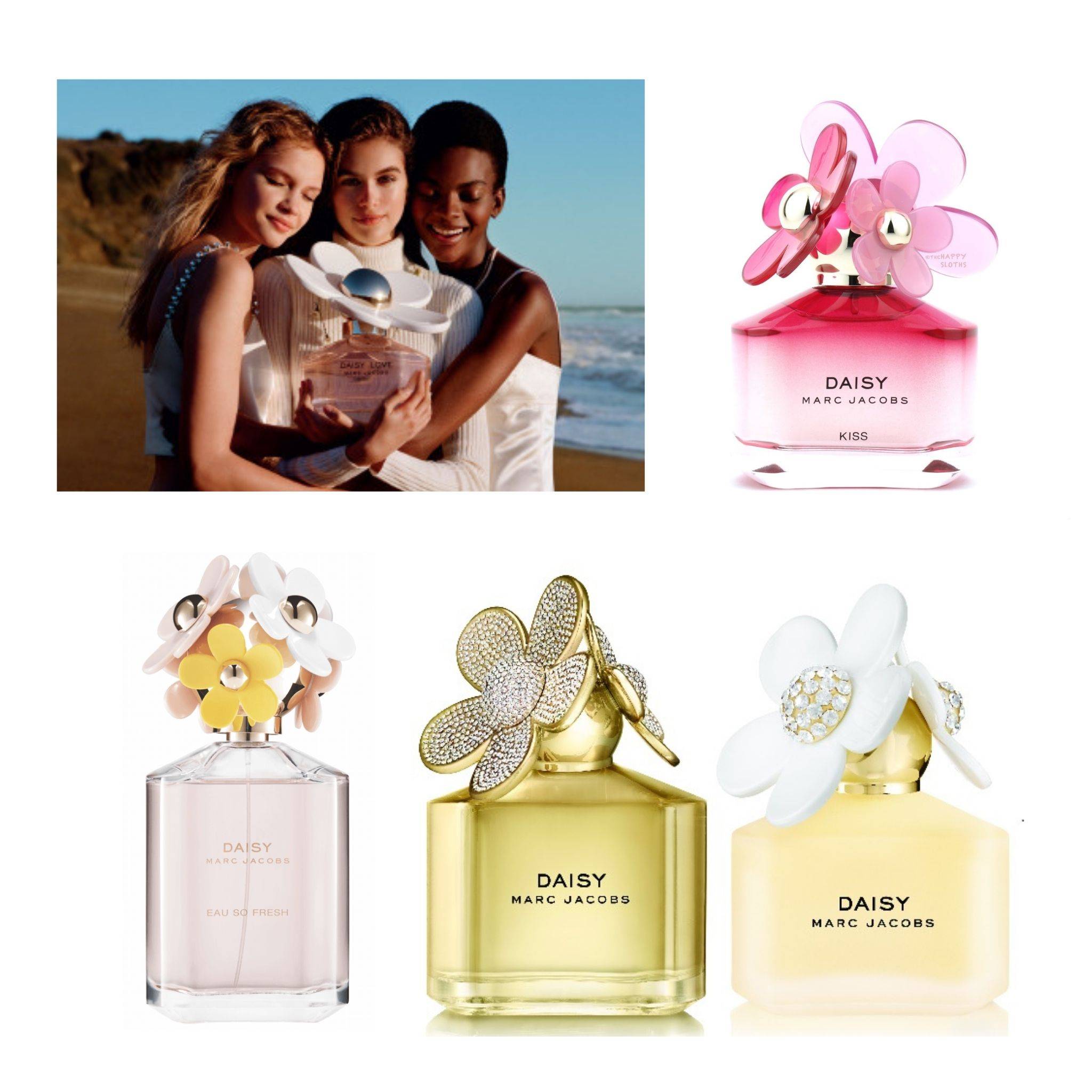 When it comes to spring, it is impossible to ignore the line of fragrances "Daisy" by Marc Jacobs. Some classical spring choices have held their top positions for a few years in a row as they would be suitable for any occasion.
It could be Daisy Love Eau So Sweet. The exciting and irresistible essence surprises with an unpredictable sweet freshness. The fragrance opens with sparkling white raspberries. A delicate, airy, floral heart and a base note of musk aims to immerse into the sweetness of the moment. This fresh gourmet fragrance creates a tempting atmosphere confirming its name.
Warm, juicy, bright, escape from boredom are the best definitions for Limited edition Daisy Daze. Four spring-like scents lift up the spirits. The Daisy Daze limited edition, filled with freshness and a fruity whirl, retains the classic daisy flavors at its core and seems to beckon you to an olfactory adventure in the unpredictable Daisy Universe. Daisy Eau So Fresh Daze opens with alluring shades of white peach and fruit tree flowers, giving an unspeakable feeling of soothing freshness.
When choosing, just buy the one that is closer in spirit and it will be impossible to mistake.
5. Tom Ford Tubéreuse Nue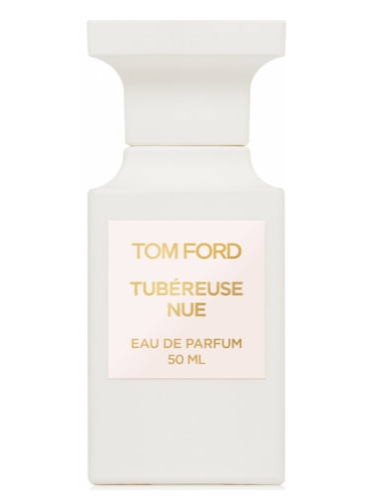 Top: Jasmine, Lily
Heart: Tuberose, Timut pepper
Base: Suede accord, Musk
The top chord of the perfume combines the tart freshness of jasmine and the spice of lilies with energetic sparks of Timut pepper. The center is dedicated to tuberose, the famous night flower with lush petals that reveal a deep sensuality. Fresh petals blend with a soft suede accord and still stretchy pepper reveals a deep sensuality that intensifies under the cover of night. Soft musk provides a long lasting aftertaste.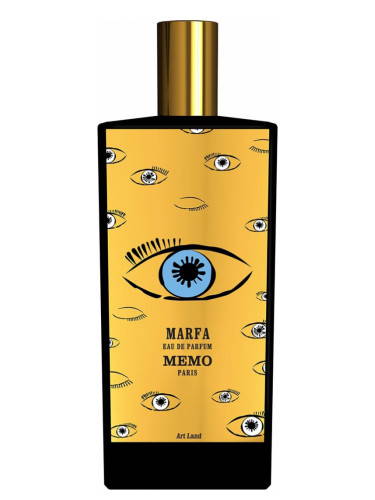 Top: Orange Blossom, Mandarin Orange
Heart: Tuberose, Ylang-Ylang, Agave
Base: Vanilla, Sandalwood, Cedar, White musk
At the heart of the composition are heady tuberose flowers which are accompanied by an elegant and alluring scent of orange blossom. Notes of sandalwood and cedar symbolize the road, while white musk adds a feeling of softness and lightness to the perfume.
The fragrance was inspired by a trip to the American city of Marfa, located in the west of Texas in a hot desert area, one of the centers of contemporary art. The creative director describes this masterpiece as a journey: "Your eyes are fixed on the sky, the desert is forgotten. Tuberose is your guiding star and your guide. Ahead of you lies the mystery, the infinity hidden behind the exterior decor, the silence above the cacti. When the Milky Way breaks through the azure of the firmament, you fly so fast; the road, half cedar, half sandalwood, stretches out before you. Orange blossom absolute, tuberose absolute and white musk-intoxicating and exciting notes for your own storybook. Marfa is your theater, your poem, your creation, your invention."
7. Rose N'Roses by Miss Dior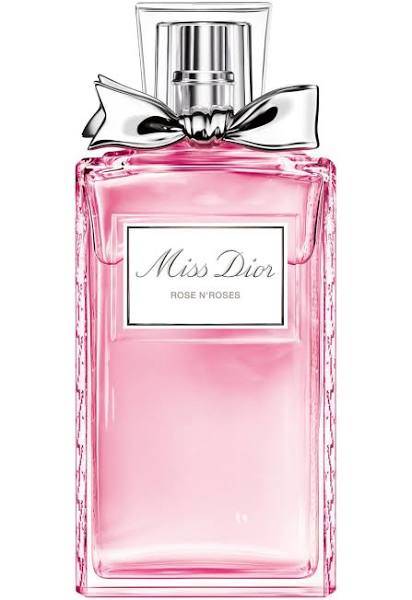 Top: Bergamot, Geranium, Mandarin
Heart: Grasse rose, Damask rose
Base: White musk
The fragrance opens with bright floral shades of geranium, sparkling fresh citrus accents of bergamot and mandarin, which gently flow into the luxurious heart composed of swirling velvety-spicy honey notes of roses. The attractive trail of scent exhales sensual, delicate musky shades.
---
Enjoy the courage to follow your emotions and feelings and make your refreshing spring choice. Go beyond the "trendy" templates, listen to your heart and take in what it said.
Treat yourself.